Hey, feel free to edit this page.
I need the update the D&D character part.
Daisyfrost is a white cat with tan paws, ears, muzzle, tail, and a thick and medium length pelt. They are around average height, and they have long limbs and large paws. They have blue eyes, as well as soft, velvety ears, tipped with dark brown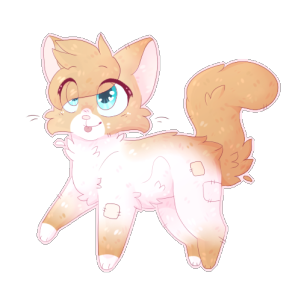 </p>

On The Blog

Daisyfrost has been on the blog for about a year and a half, and joined beneath a different name, Deerfang, although they thought at first that it was among many others. They now go by Daisyfrost, as well as their usual nicknames, Daisy, Dais, or Davy. They can sometimes be seen on The Hug Page. They usually only comment every couple days to every couple or few weeks and are seldom seen apart from the wiki's Live! Chat.

On The Wiki

Daisyfrost has been on the wiki for over a year. They are not usually active. They are on the Live Chat occasionally.

Personality

Daisyfrost commomly has trouble communicating, which makes them seem apathetic, while they might sometimes care a great deal. However, they are sometimes apathetic, in fact, but they will feign interest or emotion in order to avoid hurting feelings. Daisyfrost has a short temper, which they are working to improve on. Daisyfrost is very self concious, shy, and conflicted most of the time, and has trouble opening up to people. They are often described by others as mature, quiet, and anxious, as well as conflicting things such as polite and rude, and they are called intelligent, but also a dud when it comes to some interactions and situations.

Daisyfrost was described as vibrant when they were younger, but are now recounted to be more reserved, quiet, well-mannered, and mature, or "lowkey," as their aunt puts it. Daisyfrost doesn't personally believe that they are any of those things, or most of the things that people say about them, but include the comments anyway.

Friends

If you are not on the list, feel free to add yourself! You can also remove yourself, since it is doubtful any friendly feelings with anybody here from Daisyfrost is mututal. The list is not complete.

Goldi

Shiv(erfur)

Shiv(eringRose)

Rainy

Robbie

Quotes

Feel free to add more some quotes that they have said!

  

Trivia

- Daisyfrost joined the Blog on August 16th of 2016. -

- They joined the wiki on March 7th of 2017. -

- They became a warrior on June 10th, taking up the new name Daisyfrost. -

- Daisyfrost is learning French, and wants to know French, Spanish, and Hebrew, as well as maybe Haitian Creole. They currently only know English and some French and Spanish. -

- Daisyfrost now has over 1,000 edits, and achieved 1,000 on June 12th, 2017. A little over a year later, they have only managed to rake up roughly 300 more. -

-Daisyfrost will begin their sophomore year of highschool on July 31st, 2018. -
 - Daisyfrost has been playing Dungeons and Dragons for a couple of years, and they named their main character Barry Berry Sodruiy. -

- Daisyfrost has lived in Arizona (USA,) and that was for about ten and a half years, Tennessee (USA) twice, and Florida (USA) once for two years. They also lived in Dominica, not the Dominican Republic. -

- Daisyfrost uses British spelling for a multitude of words, which is probably due to some time schooling in a country that was once owned by Britain; a place in which they still used British spelling (and taught French, which is why he started learning French.) -

Art

Art concerning BlogClan: none of which is good.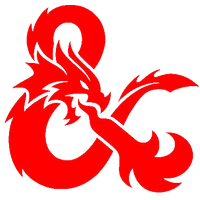 Name
Barry Berry DippiNDruiy
---
Class
Druid
---
Level
1
---
Race
Elf
---
Subrace
Wood Elf
---
Experience Points
0
---
Sessions Played
0
---
Experience Points at next level
300
---
Bacground
Caravan Specialist
---
Alignment
Chaotic Neutral
---
Religion/Patron/Deity
None
---
Languages
Common, Druid, Elvish, +1
---
Size
Medium
---
Player Name
"Daisyfrost"
---
Gender
Male
---
Age
19
---
Height
5'7"
---
Weight
100 LBS
---
Eyes
Green
---
Hair
Dark brown