Sandkit/stone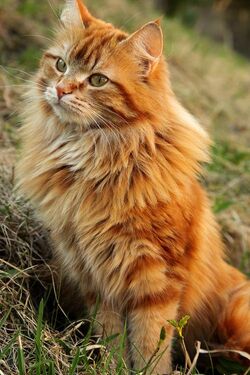 | | | |
| --- | --- | --- |
| | Other Names | Sandy, Sandstone, Sand |
Relatives

Mom: Shadowstalk

Dad: Hawkswoop

Brother: Thunderkit (strike)

Birds: Jewel, Blue (formerly), Lugia (formerly)

Plant: Leafy

Blue tongue lizards (that live in my backyard): Scally, Navy (not THAT Navy :P)
| | | |
| --- | --- | --- |
| | Affiliation | BlogClan, SandClan |
Sandkit  is a ginger tabby she-cat with forest green eyes. She joined BlogClan on September 9 2018, and will become an apprentice on Jan 29.
On BlogClan

Edit
Sandy is active and has been on for about 3 months! You can find her on the warriors game page, the tavern, the new members' page, NTA, polls and now the fanfic page since she is writing a fanfic called Ivylight's journey. She runs 4 games (omg), a shipping game, a NTA, a clan builder and SandClan's clan builder.
Sandy's kind and nice in BlogClan, but in real life, she is a totally different person. She's weird and crazy.
Her best friend is Crystie :D
How I found BlogClan

Edit
I was looking up random stuff on warriors wiki. I found a link that said 'Kate's blog'. It led to a link, and I started exploring. It was really fun, and I joined as Sandstone (whoops, not Sandkit) on September the 9th. Then ran a NTA when I was new, later I hosted a clan builder, and recently a shipping game! And about a month later, I changed my name to Sandkit.
How I found warriors

Edit
My friend Darkkit (flight)'s friend (aka my friend :P) found warriors. She told Darkflight and she told me and we started roleplaying fake warrior cats. Then one day Darkflight begged me to read warriors (even though she didn't) and I agreed. My mum bought me Power of three, and that's why Hollyleaf is my most favorite character.
How I found BlogClan wiki

Edit
Foxy and Crystie were talking about the wiki. I already had an account for GrassClan wiki. I joined (thanks to Crystie) and created this AMAZING page that Bluebell coded :3!
What people think of me

Edit
Add what you think of Sandy, please :P! Thanks to all!
Sand is AWESOME and so kind- Smokepaw
Sandy is SUPER awesome and amazing. She is my best friend, the best BlogClanner and SandClanner!!! I love to play her games!!!:D" - Crystie
Sandy is awesome! ~ Navy
Sandy is amazing! She is active and kind and ready to welcome all new BlogClanners! :D -Shadow
Sandy is great she is very nice and kind-Bluebell
BEST 👍👍👍👍👍👍👍😀😀😀 - Squirrelpaw
Sandy is super sweet and always nice to everyone and I am terrible at working the wiki, and she's one of the nicest people I think I've ever met, always there to help - Maple
BlogClan friends

Edit
Add yourself please!
Navy
Gingie (Gingerpaw/frost)
Real life friends

Edit
Darkkit/flight. She is also a fan of warriors and helped with my GrassClan OCs. She's a black she-cat with gray stripes, I think. 😛 And a few days ago she tried to join but couldn't :(

Sunkit/fire who reads warriors too but can't join BlogClan sadly because her parents don't allow :(.

Thunderkit/strike, who is obviously a BlogClanner! His page is here.

Lilykit/flower, who might be joining BlogClan, which is great! Her fusona is a white she-cat with gray stripes. But she hasn't read warriors yet 😛.

Riverkit/tail, who is Darky's younger sister.

Rainbowkit/sparkle, who is Thunderkit's friend

Weedpaw/smoke, who is weird who I DO NOT have a crush on 😛 who is MLG oof.
Roleplaying characters

Edit
Flame that fires at Dawn - muscular orange she-cat with amber eyes, the Ukulwa leader.
Birch - light brown tabby she-cat with one yellow eye and one light green eye. She is an Monarchy apprentice.
Add any quote! Your's or mine!
Sandy's
"Sun: Hey earth
Earth: Hey sun
Dadddddddddd???????!!!!!!!!!!!!" ~ Sandy on the tavern
"Rip" ~ Sandy, always
"Oof" ~ Sandy, always again.
Others
"'Oof' means hi. 'I hate you' means oof. 'Good morning' means oof" ~ Sandy's best friend Darky at a beach
"My occupation is chatting with Sandy" ~ Crystie on her User Page
Here are some polls!
Have you played....THIS! https://www.google.com/doodles/halloween-2016
Please add a ship with me (but ask first)
Sandy x Crystie= Candy
Sandy x Shadow= Shandy
Sandy x Bluebell= Sandbell
Sandstone (warrior/former name)
Sandkit (name)
Sandy (nickname)
Sandstone the BlogClanner (wiki username)
Seasonal names
2018
Sandstone dressed as sp00ky Hollyleaf and Sandstones blowing in the cold wind of Halloween night (Halloween names)
Sandy is eating turkey (Thanksgiving name)
Sandy is getting ready for Christmas, Sandy dressed as Santa Claws, Sand colored star shining on Christmas tree, Sandy does not know a Christmas name (Christmas names)
2019
2019 fireworks on Sandstone, A new Sandy for 2019! (New year names)
She lives in NSW, Australia
Her birthday is on April 25 (which is a special day for Australia <3!)

She has a BlogClanner brother called Thunderkit!

Her clanniversary September 9 2018.

She started reading warriors in November 2017

She had many pets, but one we gave away and two died. Only our pet plant lives (Leafy).

Her favorite foods are pizza, meat pies, sushi, cereal and more.

She is LAZY oof.

She is active.

She is also on scratch, GrassClan wiki and Minecraft (her username is Sandstone25).

Her favorite warrior cat characters are Hollyleaf, Gray Wing, Turtle Tail, Twigbranch and more.

Her least favorite warrior cats are Brokenstar, Thistleclaw, Tigerstar, Darktail and more.

Her favourite warrior cat book series is Dawn of the clans, A vision of shadows and Power of three.

She plays piano.

She writes a fanfic called Ivylight's journey but she wrote many others before she joined <3

She drew many fursonas including Crystie, Bluebell, Shadow, Squirrel.

She loves using emojis on BlogClan.

She runs a secret clan called SandClan.

She was inactive last year for a month.

I like potatoes.

She is unpopular at her school :(.

She will be an apprentice soon, yay :D

Her best friend on the blog is amazing Crystie!

She has been shipped with Crystie, Shadow and Bluebell <3
First coding done by Bluebell <3
Second (fixed) coding done by Crystie <3
Third coding done by Sandy. </div>