Silverpaw
is a small dilute calico with long, fluffy fur, dark green eyes, a bright pink nose, and a short, thick, scar above her right eye.
Silv is a very socially awkward weirdo.
She's also a "kind, caring, squishy, smol orb".
Silv's the kind of person who tends to live in her head. She usually overthinks/overanalyzes things, something that holds her back in social situations a lot. Basically she's shy and awkward, especially when she first meets someone, because she's afraid of offending and hurting others, or just making a fool of herself in general. However, to the people she's close to, she's usually a little all over the place, saying stupid things and such.
She's irresponsible and messy, a little spacey, and very oblivius, especially to the obvious. Silv is what you would call a pushover. However, she gets incredibly defensive over her friends, even to an annoying extent, and usually winds up yelling if someone's being awful to them. Also, prepare yourself she's a bit of a fangirl soo...
She loves reading and writing (stories and poetry because everyone needs their daily dose of edgy poetry)
She loves drawing.
She likes anime and manga but reads manga more often then she watches anime. 
Yo, watch out, she's a fujoshi with no life.
She likes Steven Universe, Gravity Falls, Star vs the Forces of Evil,... etc etc
She ships Frodaisy. Frodaisy is life.
She only made this trivia thingy because she was bored.
She edits her page when she's bored.
She's been shipped with Laurelpaw and Frostfeather (all though they weren't really major ships or anything)
She is in a ship with Goldi, they're married, and their ship name is Waffoldi.
She's a vocaloid fan. *coughand harbors dreams of being a utaitecough*
She's scattered everywhere on the internet, find her if you can
Anyone else think Viktor's dub voice is cringy as heck? 
She is a wiki stalker surfer for both the Blogclan Wiki 2 and every other fandom she's in. She totally doesn't stalk your pages. Ever.
She doesn't know when her claniversary is, but she's pretty sure it was some time around October-ish 2015.
In real life, she loves to sing. A lot.
Jayfeather is her favorite Warriors character and if she could, she'd marry him.
She has many, many fictional characters she's totally in love with. Say their name and she'll start screaming about why exactly they're amazing and the loves of her life.
Her personality type is INFP-T.
Lets take a moment to appreciate just how hot anime vampires are.
Kikuo. Creepy, dark, and freaking amazing. Her favorite vocaloid producer of all time as well. <3
Her first anime was Soul Eater. (and her favorite character is, of course, Crona.)
She's afraid of lots of things:

Pain
Being alone (Like, being left in a room or a house or any place, without other people/mammals.)
The dark.
Heights.
Making the wrong choice/decision.
Escalators
Strangling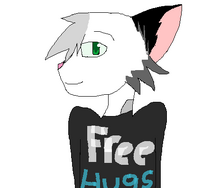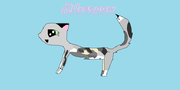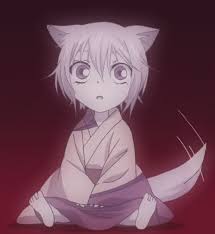 Ad blocker interference detected!
Wikia is a free-to-use site that makes money from advertising. We have a modified experience for viewers using ad blockers

Wikia is not accessible if you've made further modifications. Remove the custom ad blocker rule(s) and the page will load as expected.