Personality
Edit
Sorrelpaw has a weird personality. In real life, she's shy and quiet, but on BlogClan she can sometimes be extremely excited. Umm, yeah.
On the Blog
Edit
Sorrelpaw is medium active. She comes on BlogClan each day, posting most of the time in the Tavern, Introduction page, Live Chat, Discussion Pages and on Fan Articles. Sometimes she posts on the Names and Name Generators page, and she has her own game on the Games Page...
On the Wiki
Edit
Sorrelpaw joined the wiki not long ago. She has her own character in the BlogClan roleplays. She goes on Wiki Chat sometimes.
Trailing Stars
Edit
Sorrelpaw has her name in the Jar, and hopes to write or edit. She also wishes to have a cameo appearance in one of the Chapters.
Um... Sorrelpaw's friends are basically everyone on the blog if they've met. Some of her closer friends are probably Wolfshade, Icy and Juniperpool. (I'll add more if I get more friends. Or you can add yourself.)
Sorrelpaw owns two cats: Whitefoot (deceased) and Gingerleaf.
Her birthday is on October 29th.
Her Clanniversary is on June 14th
She does rock climbing.
She likes to meow and growl like a cat even though she has no idea how.
She's a SkyClan cat.
She is afraid of many things, including the dark, mirrors and being alone.
She loves the rain.
She has no idea what else she should put here.
"SINCEREST GREETINGS TO YOU ALL!" ~Sorrelpaw's greetings to the chat when she's in a good mood.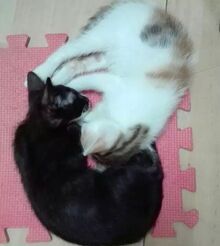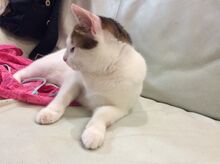 Some pictures of my cats!
Gingerleaf (bottom picture) is still alive, but Whitefoot
who is the black cat in the first pic... Just kinda...
You know...
yeah...
Ad blocker interference detected!
Wikia is a free-to-use site that makes money from advertising. We have a modified experience for viewers using ad blockers

Wikia is not accessible if you've made further modifications. Remove the custom ad blocker rule(s) and the page will load as expected.